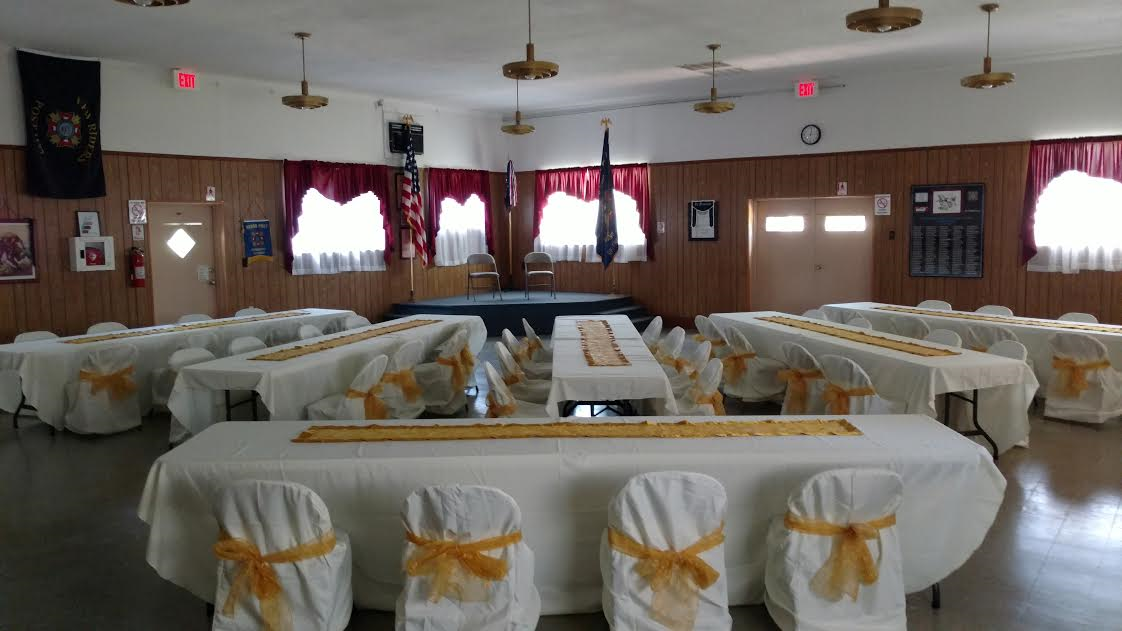 Looking for the ideal place to host your event? Consider Loudoun County VFW Post 1177. Located less than half a mile from historic Downtown Leesburg, Post 1177 is the ideal location to host wedding receptions, family get-togethers and business meetings. Contact us at contact1177@vfw1177.org to discuss rental or schedule a tour.
Features
Located across the street from the picturesque Ida Recreation Center, Post 1177 offers guests with the following:
· A meeting hall that can support up to 100 individuals
· Tables and chairs to host events
· Kitchen to support catered events
· Ample parking
Rate
We charge $100.00 per hour (5-hour minimum) and a $150 security deposit, to be refunded after the event if facility is found free of damage or loss. Limited kitchen use includes an additional fee ($50 for warming, $150 for cooking). In addition, know that by renting Post 1177, you will be supporting VFW's mission in supporting Veterans and their families in the local area.
Alcohol Policy
Renters who wish to include alcoholic beverages as part of their event are required to obtain an ABC Banquet License. The VFW will not provide alcohol or licenses. No alcohol may be served or consumed by anyone under 21. Alcoholic consumption is not permitted outside the building.
Minor Policy
At least 1 adult (over 21) must be present for each 6 children/teenagers attending the event.
Rental Agreement
Full details on fees, policies, responsibilities and requirements found on the Post Rental Conditions and Agreement Contract, available upon request.
If interested in renting Post 1177 for your event, or to schedule a tour of the facility, do not hesitate to contact us at: contact1177@vfw1177.org