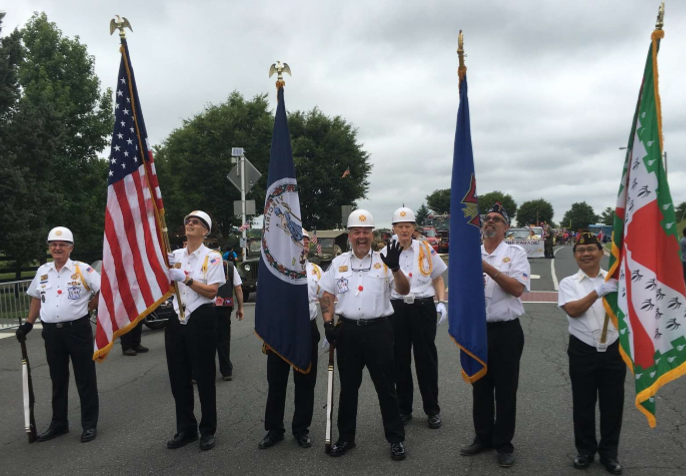 Post 1177 Honor Guard
Honor guard members are often present at local patriotic events, school flag days, local fairs and parades, and at funerals. They put forward the image of the Veterans of Foreign Wars and will often appear in news story photos. You want to be sharp in appearance. You may be the only "veteran" the public sees in your town. You represent the millions of men and women who have and are serving their country.
Post 1177 Honor Guard - The Honor Guard represents the post by providing services to the local community, including parades, openings and most importantly, memorial services for veterans by providing full military honors. The Honor Guard provides a service to the community and represents the post by their actions.
No Veteran of the United States of America Armed Forces will be denied their well-deserved MILITARY MEMORIAL HONORS upon their death.
For more information, contact Honor Guard Commander Robert Cranson at vfwhg@vfw1177.org