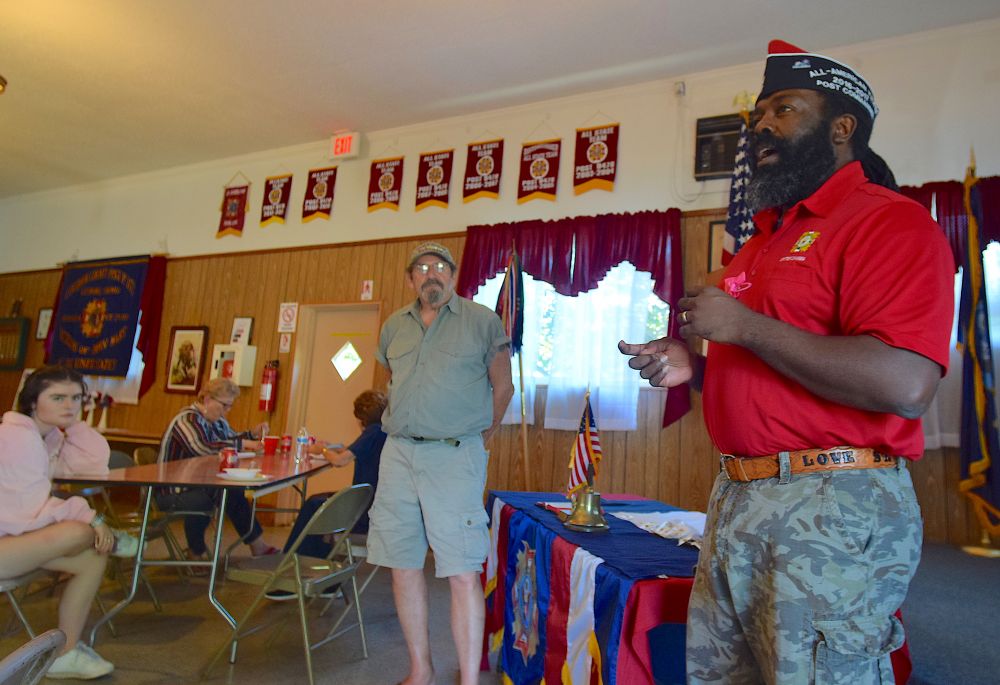 October 7th marked the 80th anniversary of VFW Post 1177 charter signing. To mark the occasion, post members hosted a potluck celebration at the post home, inviting all members, family, friends and the community.
The celebration included comradeship, food, cake and music. Post Commander Ray Depesche remarked on the post's accomplishments supporting veterans in need and the active role its membership has in the community. Longevity pins were also presented to members present for 5, 10, 15 and 20 years of membership within the VFW.
Even the Post Jeep made an appearance, always a hit with the younger crowd who were given the opportunity to climb aboard and try on some military gear.
The Post 1177 Auxiliary supported the event by providing fun activities for children of all ages.
Post 1177 has its distant origins in Purciville prior to being restated in Leesburg in 1937. Its membership have included several key leaders of the local and county government.
In June 2011, the Post merged with Sterling VFW Post 9478, increasing post membership and making it the sole VFW for Loudoun County.X