During the September 6th 2017 post members meeting, Post 1177 was formally awarded All-American Status for 2016-2017, one of the highest distinctions to be earned by VFW posts. As part of the award, the post was presented a certificate, streamer for the post guidon and an special All-American member cap to the Post Commander. Post Commander Ray Depeshce thanked the post members, stating "It takes the members of the post, not just its leadership to earn this status."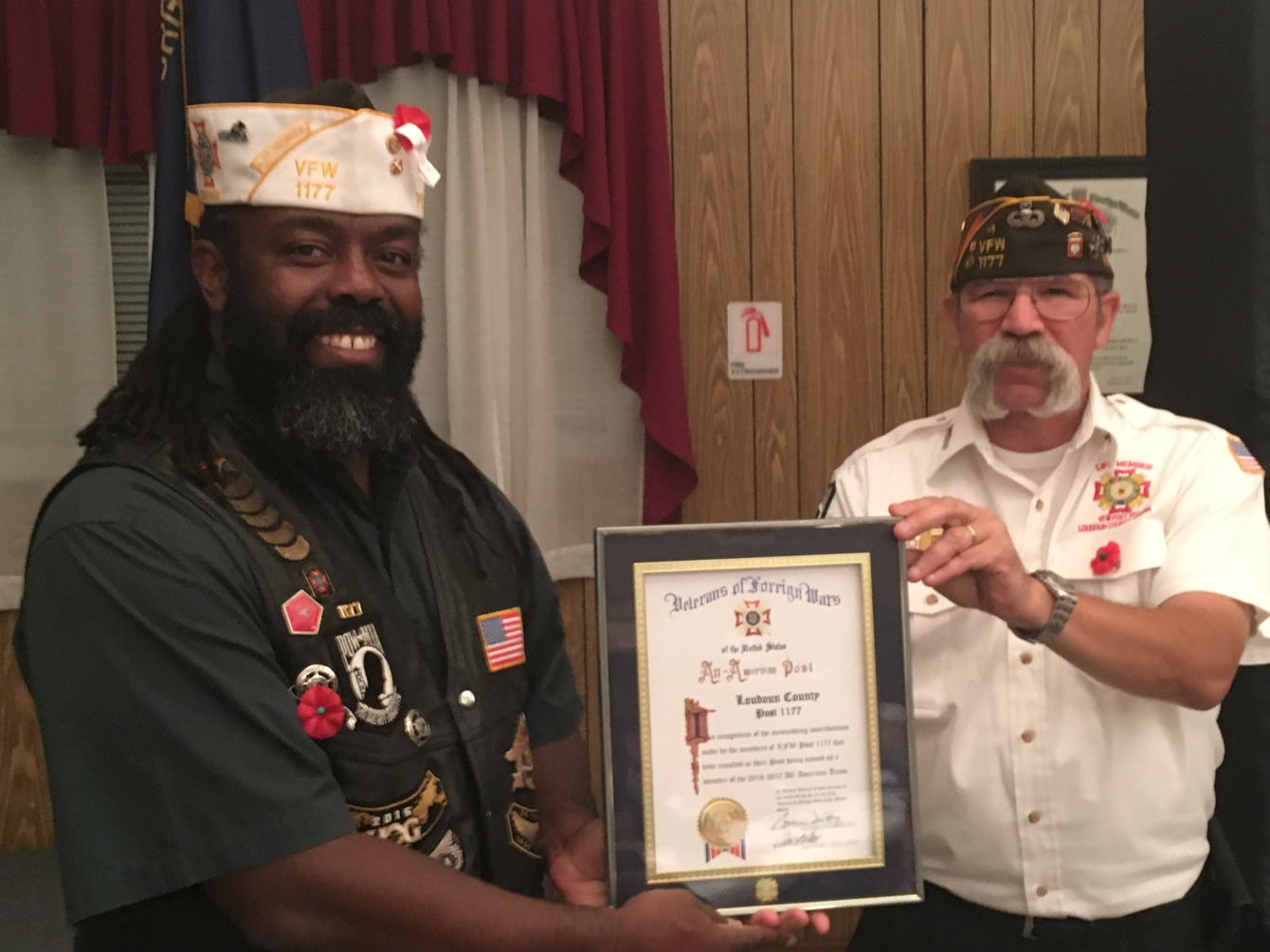 There are over 4,000 VFW posts worldwide and just over 200 of them earn this status. To earn All-American status, posts have to meet strict requirements, to include financial management and support to veterans in need. In addition, posts must meet retention and growth requirements. Normally, the status is formally awarded to post commanders at the VFW National Convention, but may be awarded at the Department, District or Post level at a later date.
Members who were part of the post during the June 2016 to June 2017 timeframe (or from any other period where All-American status was earned) may purchase the All-American pin, available from the Post Shop.